Volunteer
The Shelter is always looking for volunteers to help with the dogs in the Shelter. Consider volunteering today! For more information, please
EMAIL the shelter
.
Welcome to the
Animal Shelter
Hours of Operation for Adoptions and Animal Viewing – Tuesday 12-4, Wednesday 12-4, Thursday 12-4, Friday 12-4, and Saturday 12-4 and by Appointment.
Announcements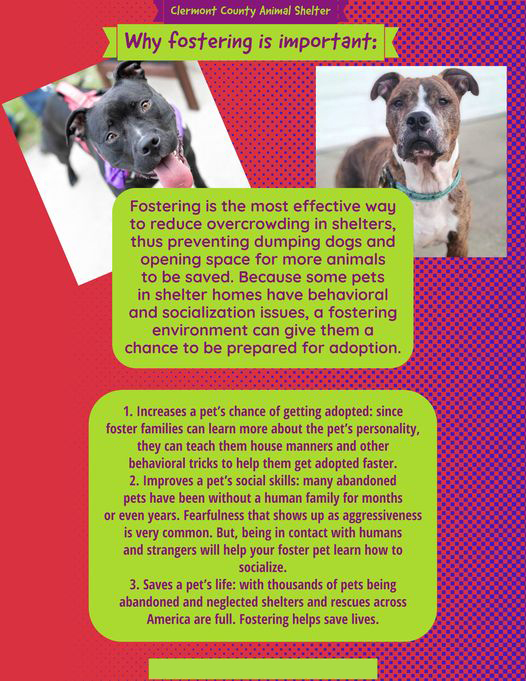 Clermont County Animal Shelter: Why Fostering is important
Volunteer Orientation: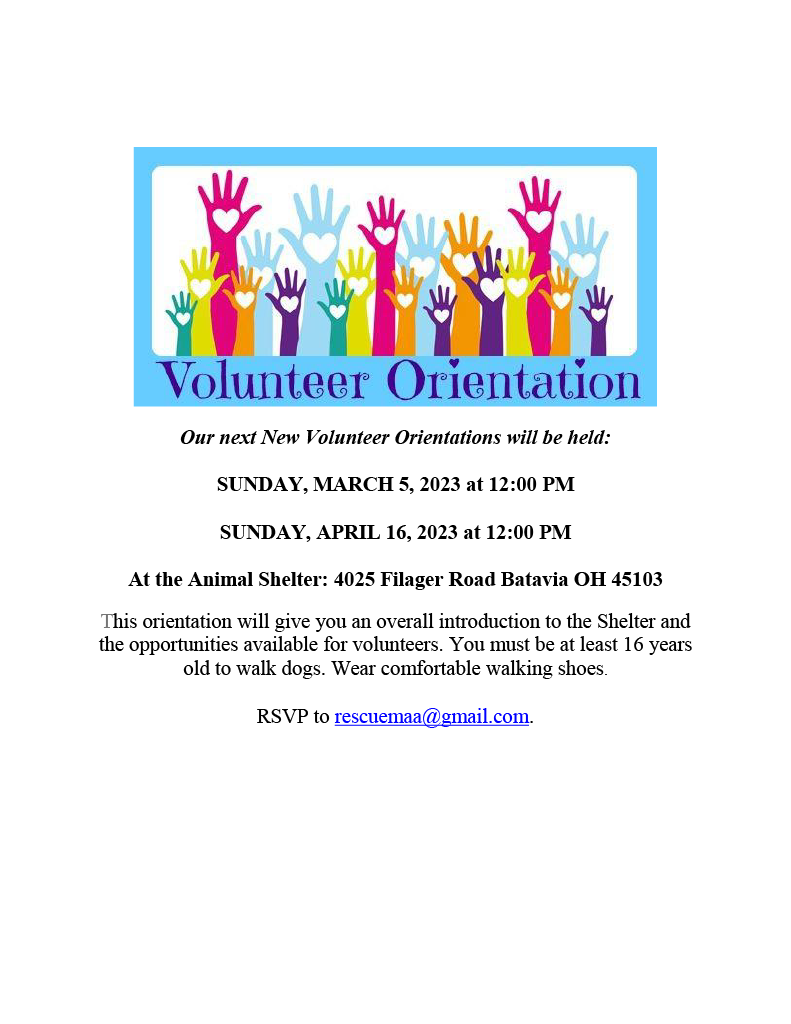 Our next new volunteer orientation will be held: Sunday, January 8, 2023 at Noon at the Shelter
Mission Statement
"To reunite lost dogs with their owners, reduce the number homeless dogs in Clermont County, offer opportunities for animals to be adopted, and service as a resource for the public about responsible pet ownership and pet care."
Volunteer
The Shelter is always looking for volunteers to help with the dogs in the Shelter. Consider volunteering today! For more information, please
EMAIL the shelter
Email Us
If you have Animal Concerns, please call 513-732-8854 or email dogwarden@clermontcountyohio.gov. For after hours calls, please call 513-732-2231. 
If you have questions or wish to purchase a dog license please contact the Clermont County Auditor's Office at 513-732-7150 or visit https://www.clermontauditor.org/licensing/dog-license-information/
Quick Links: